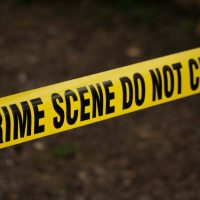 A traffic stop turned deadly in Riverside, California on Monday.
A California Highway Patrol officer was killed in the line of duty.
In what is being called a "horrific gun battle," a driver shot and killed CHP officer Andre Moye with a possible military assault rifle. The driver's pickup truck was being impounded and he opened fire. The motorist also shot two other officers who came to the scene.
The driver is also dead.
It is unknown whether the driver was killed by the return fire or if he took his own life.
California Governor Gavin Newsom said, "Our hearts ache over the tragic loss of (California Highway Patrol's) own Officer Andre Moye — who will be remembered for his commitment to service and the community of Riverside county."