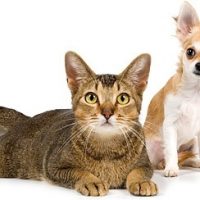 There are almost 500 cats at the Humane Society of St. Joseph County looking for their forever homes.
That's why the humane society is hosting "I Cat Believe It!" a special adoption event happening this Saturday.
Both Kittens and cats will be $5, which includes their microchip, spay and neuter, and vaccinations. You'll even get some food, said WNDU.
If you're interested in adopting a cat, you can sign up online and get pre-approved, making the adoption process quicker on Saturday. "I Cat Believe It!" will take place from 12 p.m. to 5:30 p.m. on Saturday.