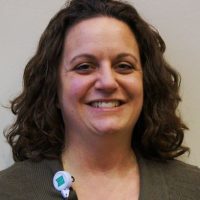 Jamie Walker, RN, IBCLC, Family Birthing Center, has received board certification as a lactation consultant from the International Board of Lactation Consultant Examiners (IBLCE), according to a Marion General Hospital news release.
Jamie earned her Bachelor of Science in nursing from Ball State University, Muncie. She is also a CPR instructor and childbirth educator. She has been employed at MGH for four years.
She is married to her husband Johnny and has three children. She enjoys spending time with her family, running and hiking.
When asked why she enjoys working at MGH Family Birthing Center, Jamie responded "I have a heart for education, breastfeeding, and this community. I am so excited to utilize this certification to serve my family, friends and neighbors."
Breastfeeding positively impacts mothers, babies and societies worldwide. IBLCE certification sets the highest standards for lactation consultants and is essential so that the public has access to expert lactation care.