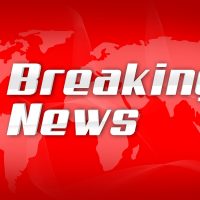 There are now three presumptive positive cases of COVID-19 in Grant County, according to the Indiana State Department of Health as of 10 a.m. Monday.
The state total jumped by 58 positive cases overnight, from 201 cases on Sunday to 259 cases on Monday morning.
So far, the state has tested 1,960 Hoosiers for the virus.
Seven Hoosiers have died, including an Allen County adult over age 60 whose death was announced Sunday by the Allen County Health Department.
Marion County had the most new cases, at 28.
Here's a breakdown of positive cases by county:
Adams
Cases: 1
Deaths: 0
Allen
Cases: 6
Deaths: 0
Bartholomew
Cases: 5
Deaths: 0
Boone
Cases: 3
Deaths: 0
Clark
Cases: 5
Deaths: 0
Delaware
Cases: 3
Deaths: 1
Dubois
Cases: 1
Deaths: 0
Elkhart
Cases: 4
Deaths: 0
Fayette
Cases: 1
Deaths: 0
Floyd
Cases: 4
Deaths: 0
Franklin
Cases: 4
Deaths: 0
Grant
Cases: 3
Deaths: 0
Hamilton
Cases: 21
Deaths: 0
Hancock
Cases: 3
Deaths: 0
Harrison
Cases: 1
Deaths: 0
Hendricks
Cases: 12
Deaths: 0
Howard
Cases: 6
Deaths: 0
Jennings
Cases: 2
Deaths: 0
Johnson
Cases: 14
Deaths: 1
Lake
Cases: 11
Deaths: 0
LaPorte
Cases: 2
Deaths: 0
Madison
Cases: 3
Deaths: 0
Marion
Cases: 110
Deaths: 3
Miami
Cases: 1
Deaths: 0
Monroe
Cases: 3
Deaths: 0
Morgan
Cases: 3
Deaths: 0
Noble
Cases: 1
Deaths: 0
Owen
Cases: 2
Deaths: 0
Putnam
Cases: 1
Deaths: 0
Ripley
Cases: 1
Deaths: 0
Scott
Cases: 1
Deaths: 1
Shelby
Cases: 1
Deaths: 0
St Joseph
Cases: 9
Deaths: 0
Tippecanoe
Cases: 2
Deaths: 0
Tipton
Cases: 2
Deaths: 0
Vander.
Cases: 1
Deaths: 0
Vigo
Cases: 2
Deaths: 0
Washington
Cases: 2
Deaths: 0
Wayne
Cases: 1
Deaths: 0
Wells
Cases: 1
Deaths: 0