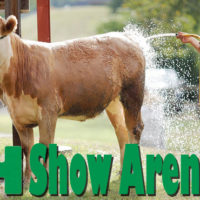 4-H'ers work all year on projects to showcase during the county fair.
Some fairs will not take place this year.  Some will be scaled back.
But we want to show off area 4-H kids on the WBAT 4-H Show arena.  Fill
out the form below with info about your 4-H'er and also upload a
picture.  We will spotlight the kids on this page.
Let's show some support for these 4-H kids!
4-H Show Arena