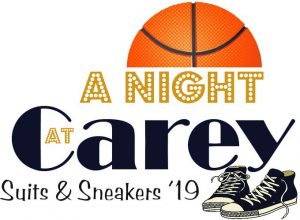 Want to get into your basketball tournament mood a little earlier that usual this year?
Carey Services' annual A Night at Carey dinner will be the perfect way to tip off the postseason. The annual dinner and The Carey Awards presentations to honor community leaders as part of National Disability Awareness Month will be March 9 at Roseburg Event Center.
So, start dusting off the basketball shoes that match your favorite evening wear and mark your calendars now. More details will be released soon.