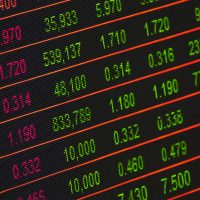 IU economists expect the trade war to take a bite out of the economy next year.
The Kelley School of Business annual forecast predicts "anemic" growth for the Indiana economy, at one-and-a-quarter-percent.
The national forecast is only slightly better, at two-percent.
Economist Kyle Anderson says the trade war has begun to take a toll on the economy.
Back-and-forth tariffs are driving up costs along the supply chain.
And Anderson says the erratic way trade policy is being carried out, with tariff threats giving way unpredictably to trade truces and back again, creates the kind of uncertainty that makes companies sit on their capital instead of investing it.