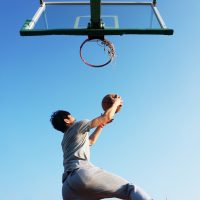 The Fairmount Police Department is announcing a Police VS. Fire Department basketball game to raise money for the Grant County First Light Child Advocacy Center.
The game is scheduled to begin on Dec. 7 at 2 p.m. at the Madison-Grant High School Gymnasium where the Madison-Grant HS Choir will perform the national anthem.
All proceeds will be donated to First Light, a child advocacy center that provides a unique approach to the investigation of cases of abuse and neglect of children in Grant County, Blackford, Wabash, Miami and other Indiana counties.
First Light serves more than 450 children a year and their families. Donations will be used to help maintain the center and purchase supplies.
Tickets are $4 and may be purchased on Eventbrite.com