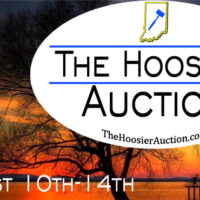 The Hoosier Auction is here!
If you own a business and want to find out how to get advertising FREE, email jpyle@star1069fm.com.
If you're looking to save some money, join us for the Hoosier Auction Monday Aug 10- Friday Aug 14th  to save up to 50% from your favorite local businesses!
Click HERE for more info and to see what items you can bid on!