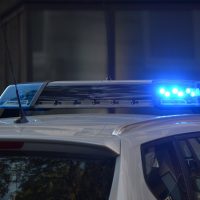 A Marion man is facing one charge of attempted child molesting, a Level 4 Felony.
According to a probable cause affidavit, the charges stem from an incident that happened in late 2018.
The affidavit states that the victim was visiting with 39-year-old Chester Allen Vanbriggle the night the incident occurred. The victim told police VanBriggle had been smoking marijuana and drinking when he began asking the victim questions about sex.
According to the affidavit, the victim told police VanBriggle attempted to touch the victim inappropriately, but the victim was able to move away.
Records indicate VanBriggle was arrested Tuesday and released on a $20,000 bond sometime Wednesday.
Court records do not show that a court date has yet been set.