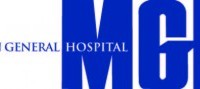 Marion General Hospital (MGH) has named Tony Roberts, MBA, CPA, as the new Chief Financial Officer (CFO) for the organization. 
Roberts has served as the interim CFO since October of 2019, and previously served 18 years as MGH's  Administrative Director of Finance. Prior to joining MGH in 2002, he worked as the controller of S&S Fire  Apparatus Co. Roberts earned his MBA from Ball State University in 2016. 
Roberts says he is looking forward to staying focused on providing patient-friendly, high quality and convenient healthcare services in a manner that is cost-effective for MGH as well as providing excellent value for its patients. "We have some exciting new capital projects underway", Roberts said. "I look  forward to helping manage the financial aspect of those projects, and I'm excited to see these get rolled  out to the community!" 
"Tony's experience and commitment is invaluable as we continue to strive for excellent and affordable patient care, particularly with the challenges of COVID-19 in mind", Stephanie Hilton-Siebert, President and CEO of MGH, said. "His stewardship and wisdom is exactly what MGH needs as we step into an  exciting future of expansion and new services." 
"I am proud to work for Marion General Hospital. This is the hospital where I was born and I enjoy being part of the community that I grew up in," Roberts said. "I appreciate the opportunities that have been  presented to me over the years being part of the MGH family." 
Roberts officially started his permanent position as CFO on January 4, 2021.