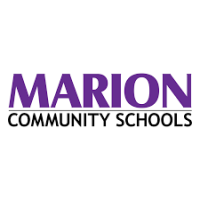 Marion High School JROTC Cadet Alysa (Muffet) Yancey has qualified to compete in the Army JROTC Air Rifle Marksmanship National Championship. This is the second national championship that Yancey has qualified to compete in this school year.
Yancey will be shooting in the JROTC Championship in the Precision category. In January, she shot in the Army Marksmanship Unit's Junior National Championship.
Yancey, a sophomore has led her JROTC rifle team this year as the top marksman. And while she qualified for the JROTC National Championship, the rest of the Marion squad missed out on competing there by a mere 2 points out of a possible 1,200 points.
"Muffet is an amazing marksman who continues to improve each day," said retired Lt. Col. David Farlow, her coach and the Marion JROTC Senior Army Instructor. "She is so coachable! And she is truly emerging as a top marksman."
Yancey is currently the number 27 seed among the field of 70 marksmen who have qualified for the JROTC Army National Championship. She had the highest qualifying score of any marksman from the state of Indiana.
"I was so excited to hear that I made the JROTC Nationals," Yancey said. "I just wish my whole team could have made it as well."
As she continues to excel with her marksmanship, Yancey will find out in mid-April if she has qualified to shoot in the Junior Olympics.
The Precision category also includes Olympics and collegiate competition. The targets are 33 feet away and about the size of a quarter. Shooting at this level requires the ability to consistently hit the center of the bullseye. A mere millimeter will determine the winners and losers.
For the JROTC National Championship, Yancey will shoot two series of 20 shots in each of the three positions: prone, standing and kneeling. Because of COVID, Yancey will conduct the match virtually, shooting at her home range at Marion High School.