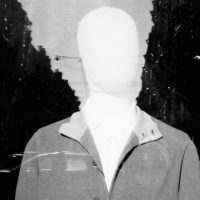 April is Sexual Assault Awareness Month (SAAM), and a number of local organizations and locations are participating in the "What Were You Wearing?" Campaign to educate the community.
Marion Police Chief Angela Haley explained, "The Marion Police Department and the City of Marion wanted to participate in the "What Were You Wearing?" Campaign to help break down the stigma of Sexual Assault. We want victims to know that they are not alone and do not need to suffer in silence. MPD stands ready to investigate and assist in prosecution to hold perpetrators accountable. Our Victim's Advocate and Hands of Hope with Family Services stand ready to support victims of Sexual Assault in their recovery."
Victim's Advocate Tammy Wolf added, "Prevention is everyone's responsibility. The purpose of prevention is to stop Sexual Assault before it has a chance to happen. We can do this through encouraging safe behaviors, healthy relationships, and spreading awareness. It is possible to create communities and environments where everyone is treated with respect and equality. All of our voices have power; we must work together!"
Locations throughout Grant and Wabash counties have joined the global movement of "What Were You Wearing?" displays using clothing to illustrate victims' stories.
The City is encouraging three activities this April in support of SAAM: Survivors Rock, Teal Tuesday, and Denim Day.
This campaign, while not unique to our community, is being debuted locally at the following locations:
Marion General Hospital cafeteria, and MGH Auxiliary building, 441 S. Wabash Ave., Marion
Sender Café, 100 S. Washington St., Marion
Marion City Hall, 301 S. Branson St., Marion
Marion Public Library, 600 S. Washington St., Marion
Gas City Hall, Gas City
Marion High School
Indiana Wesleyan University, Elder Hall – communications window
Manchester University, North Manchester
Modoc's, Wabash
Wabash High School
Southwood High School
Officials say each display was chosen to educate, not traumatize anyone. This national campaign originated at the University of Arkansas in 2013. There are 50 different scenarios based on student-survivor descriptions of the clothes they were wearing during their sexual assault.
You can also view a virtual version of the campaign:  http://www.famservices.com/what-were-you-wearing/   where you will also hear about a local survivor of sexual assault who was wearing a college sweatshirt, jeans, and combat boots when she was assaulted by someone she thought was a friend.
For more information about sexual assault or this campaign please call Hands of Hope at 765-664-0701 or go to Hands of Hope's Facebook page at: https://www.facebook.com/INHandsofHope/