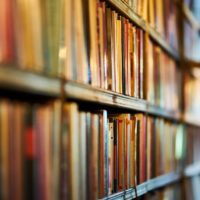 The Marion Community Schools Board of School Trustees is accepting letters of interest from individuals to serve on the Marion Public Library Board of Trustees. Officials say the appointment is from Jan. 1, 2022, to Dec. 31, 2025, and members serve without pay.
In order to apply, candidates must reside in the city of Marion for at least two years immediately preceding the appointment. They must also attend meetings on the third Tuesday of each month at 6 p.m. at Marion Public Library.
Those interested in applying can submit a letter of interest and resume, by Wednesday, Dec. 8, to:
Marion Community Schools
School Board Clerk
District Offices at Marion High School
750 W. 26th St.
Marion, IN 46953-2327
More information regarding Library Board responsibilities is available on request to the Superintendent's Office or by contacting the Marion Public Library.