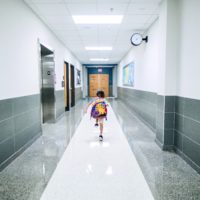 After learning of two confirmed cases of COVID-19 within the Northview Elementary School, officials with Mississinewa Community Schools have decided to close the school for two weeks, effective Thursday, Aug. 27.
According to Northview Principal Amanda Varner, school officials worked with the Grant County Health Department in making the decision and the school will reopen Friday, Sept. 11, with classes resuming Monday, Sept. 14.
In the meantime, Varner said she has "all the faith in the world" that Northview students are prepared for the sudden transition, having spent the past few weeks adjusting to the possibility of the school closing again.
More information can be found on the Mississinewa Community Schools district website.