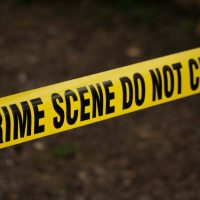 A Marion woman has been arrested and another has died in connection to a 2015 homicide out of Ohio.
According to officials with the Mercer County Sheriff's Office in Celina, Ohio, 30-year-old Sarah Elizabeth Buzzard, of Marion, was arrested yesterday in connection to the death of 21-year-old Ryan Zimmerman, of Columbus, Ohio.
Buzzard is currently facing four counts of tampering with evidence, a Level 3 Felony, one count of grand theft of a motor vehicle, a Level 4 Felony, one count of abuse of a corpse, a Level 5 Felony, as well as a misdemeanor charge of abuse of a corpse.
Police indicated 33-year-old Naria Jenna Whitaker, of Marion, Buzzard's wife, was also involved in the case. According to Mercer County Sheriff Jeff Grey, when confronted by police, Whitaker drew a handgun from her bag and shot herself. Grey said Whitaker died of a self-inflicted gunshot wound.
Investigations into Zimmerman's death began on January 3, 2016, when a citizen came across some bones in West Bank State Park. Believing the bones were human, the citizen contacted the police.
"We pursued every angle for a couple of years to identify the victim," Grey said in a Thursday press conference.
According to Grey, a number of forensic investigations lead detectives to the conclusion that the bones, which mainly came from the torso, were the remains of Zimmerman. Grey said further research indicated that Zimmerman's body had been intentionally severed.
Though Zimmerman was originally from Corbin, Kentucky, he'd moved to and was reported missing from Columbus, Ohio.
Grey said detectives were able to talk to Zimmerman's family and vowed to keep the case going.
"Our whole focus changed when we could put a face to the victim. Our detectives made a promise. We felt we owed Ryan's family answers," Grey said. He noted investigators would meet every six weeks or so to review the case and discuss additional ways to investigate.
According to police, investigations revealed  Zimmerman was an avid social media user, who made a lot of connections online. They believe he met Buzzard, her former husband, and Whitaker on an unnamed social media platform and went to live with them in Columbus.
After collecting evidence from the scene where the remains were found as well as the vehicle used to transport them, police were able to serve a warrant for Buzzard's arrest.
Mercer County officials said Buzzard confessed to strangling Zimmerman and dismembering his body.
Officers learned during Buzzard's interview that her wife, Naria Jenna Whitaker, also took part in the incident, according to Grey.
"Tragically, (Whitaker) lost her life. That certainly was not the goal of the operation," Grey said, noting that none of the officers present at the time fired their weapons.
Grey said that because Whitaker was not in police custody at the time of the shooting, officers were not able to secure her belongings, meaning she still had access to the handgun on her person.
No other individuals are suspected in this case.
According to the Mercer County website, Buzzard is currently being held in their jail without bond. Grey noted that Buzzard could end up facing additional charges in this case, though that will be left up to the Mercer County Prosecutor's Office.
"This was a very complicated and unusual case… But my detectives never gave up," Grey said, "We're going to do our best to give Ryan Zimmerman and his family the justice they deserve."