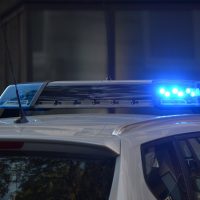 A Fairmount woman has died after a crash in Grant County on Friday afternoon.
According to Indiana State Police (ISP), 50-year-old Jennifer Love was going southbound on State Road 37, just north of County Road 500 S.
According to ISP Sgt. Tony Slocum, for some unknown reason, she crossed over the centerline. Thomas Humphries, 69, of Elwood, was driving a semi and tried to avoid Love's car. Despite this, Love hit the rear of the semi-trailer. Love died at the scene. Humphries was not injured.
State Police don't believe drugs or alcohol were involved.