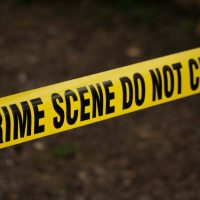 A homicide investigation by detectives from the Indiana State Police (ISP) has led to the arrests on Monday of four teens. 
According to ISP Sgt. Tony Slocum, Sunday at approximately 10:15 p.m., officers from the Indiana State Police, the Grant County Sheriff's Department, the Miami County Sheriff's Department, and the Converse Police Department responded to a possible shooting at a residence on 110 West Wabash Street, Apt.2, in Converse. When officers arrived, they found Anthony Leadford, 23, dead. Slocum stated it appeared that Leadford had been shot. 
Police arrested Aryan Vandiver-Stone, 19, of Marion, Benjamin Jones 18, of Converse, and two juvenile males. Vandiver-Stone and Jones were both incarcerated in the Miami County Jail while the juveniles were transported to the Allen County Juvenile Facility. All four teens currently face a charge of felony murder, according to Slocum.
Police reports state that an autopsy determined Leadford's death was a homicide caused by multiple gunshot wounds. 
This is an active investigation. Anyone with information about this case is encouraged to contact Indiana State Police detectives by calling the Indiana State Police Peru Post at 1-800-382-0689 or 765-473-6666.