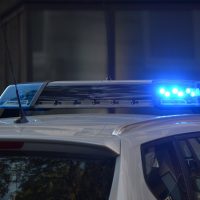 A Marion woman has been arrested after allegedly suffocating her baby.
According to a Probable Cause Affidavit filed in Grant County Superior Court 2, 29-year-old April Fern Greer is facing one charge of neglect of a dependent resulting in death, a Level 1 Felony, for an incident that happened in May.
Court records indicate that on May 15, officers with the Marion Police Department responded to the 3700 block of South Houck Street for reports of an unresponsive infant. When police arrived, they observed a one-month-old baby with blood coming from his nose, his body limp.
Officers at the scene began performing CPR until medical personnel transported the baby to Marion Health. Police records state that Greer was also admitted as a patient after making suicidal statements. According to the affidavit, as of 8:02 a.m. that day, Greer's Ethyl Alcohol Level was 220mg/dL. Mayo Clinic Laboratories indicate that 80 mg/dL is the legal limit of intoxication.
The affidavit states that during an interview on May 24, Greer told police she'd drank about a half bottle of vodka before going to sleep with her baby lying on her left arm. Greer allegedly told police she woke up around 5:30 a.m. to find blood around the baby's nose.
An autopsy performed on May 17 determined the baby's cause of death to be asphyxia due to overlay. The affidavit indicates the manner of death was accidental.
According to the Grant County Jail website, Greer was arrested on Tuesday. Records indicate she's currently being held in the jail on a $100,005 bond.